Painting on a smile at the party!
Paint a permanent smile on your children's party guests' faces with a colourful and skilled face painting session! Julie is a highly experienced in face painting and has perfected the art over my years of experience. Go wild with an animal theme, a spooky and scary Halloween design, add the floral touch with flowers, or patterns of any type to go with any party, themed or un-themed.
Themed face painting and more:
Animals
Halloween
Flowers
Magical
Patterns
Bringing some colour
Julie is available for face painting at parties, events and fêtes, whatever you require. If you would like a set theme for the face painting session, no problem! Julie can work to your specific requirements or is happy to work freely, asking the guests what design they would like and bring a smile to faces with the finished painting.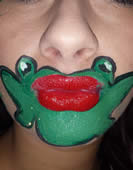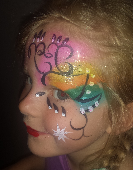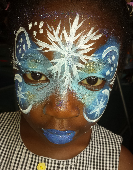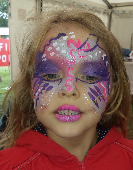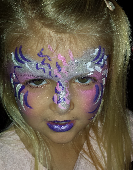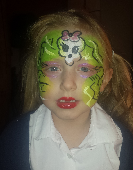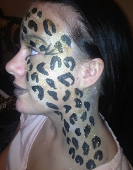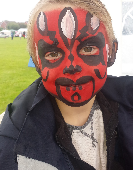 Belly Bump Painting
Also available,  baby bump painting!